I used to hope for that Most Popular title back in high school. But it took me all these years to finally be named "most popular!" Oh wait. It wasn't me, it was my tutorial.
I recently posted my little Clothespin Paint Sample tutorial and submitted it to some Linky parties.
The lovely
Maridith Fitts from Strictly Homemade wrote me today:
Genius!! I just love this idea and it was the most popular idea on Strictly Homemade Tuesday too!! Thank you so much for linking up and stop by and grab a feature button because you have been featured today as well as I am pinning this on Pintrest!!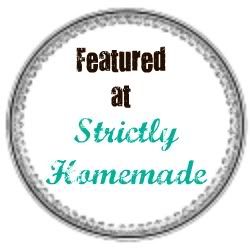 Yay!! Thanks to Maridith and to all who stopped by to visit!